WTMS-ONE (Workforce Time Management System)
We create products that support work time, process, and resource management The primary product is the WTMS-ONE platform, a tried and effective suite of applications for managing work time. The systems help standardise and streamline processes such as planning and recording time, electronic processing of leave requests, electronic requests to redeem time off, and overtime requests.
The resulting schedules (work timetables)conform to applicable regulationsof the Polish Labour Law and business needs of our customers. The systems support effective workforce planning to meet sales targets. We provide on-point reports that facilitate in-depth analyses.
The system is intuitive and transparent. We do our best to make complex work time management components easy to use.
Our software supports planingfor several dozen thousand employees a month and 60 million working hours a year, on average.
The product platform consists of:
Planning and Managing Work Time
Our customers are leading businesses in such sectors as retail, manufacturing, logistics, and new technologies

.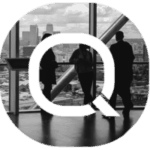 We are a proven supplier of IT solutions for work time management. We provide consulting services and a worktime planning, tracking, and processingplatform conforming to the labour law.
Over ten years of work with market leaders, we gained business expertise in work time management. We have faced numerous challenges related to creatingschedules, recording, and processing work time. Our solution is the most advanced system on the market. It solves issues of time-consuming workforce planning or no control over large overtime values
Our team
We have practical expertise supported by professional specialisations and years-long experience. We are committed, well-coordinated, and always smiling. We help our customers manage work timeand select the optimum staffing plan. We are experienced in organising and processing work time in trade, production, and logistics.
Our advantages
We are fully aware the market offers plenty of good systems. With this in mind, we are meticulous like ants already at the information analysis stage, which makes satisfied customers stay with us for years.
Individual approach
Before any implementation, we carry out an in-depth analysis of the situation to determine key areas with potential for work efficiency improvement and savings.
Improved customer work quality
We facilitate control over processes we help you withworktime planning, tracking, and processing.
The best solutions
We help streamline complex processes of work time management as per applicable Labour Code regulations.
Savings maximised
We lower labour costs effectivelythrough improved planning quality and minimise the legal risk related to work time planning.
Here are some practical tips to help you use the features of WTMS-ONE

.